Here's How To Develop A Bulletproof
Short Game And Knock A Few More
Strokes Off Each Round…
Let's face it…
It's great to hit long drives, but ultimately we play this game to shoot lower scores.
Almost all amateurs strike their green side shots inconsistently and are limited to only playing one type of greenside shot over and over again that isn't ideal for what the situation on the course dictates.
Amateurs are never really taught the proper technique to execute these crucial stroke-saving greenside shots that the pros utilize so effortlessly.
That's why I want to introduce you to…
Bob Kramer's
Short Game Mastery
In this video series you're going to learn how to make perfect greenside contact on all your chips. This course will turn you into a green side magician and save you several shots a round.
Inside, you'll learn things like:
How to master greenside contact to control your chip shots from any location.
A simple eye trick to develop an elite sense of greenside touch.
Exactly how to use the bounce of your club properly to adjust to any lie. Even the tightest lies where you think you're going to chunk it before you even start your swing. (Most golfers never clearly understand this… making tight lies SO frustrating.)
The difference between using small and big muscles in your chipping and why this holds back so many from developing green side shots that stop on a dime.
We'll break down your top 3 small body errors in chipping which make solid contact almost impossible.
The exact feel the best chippers on the PGA tour use… (It's a secret using the right wrist, and you can easily learn this technique before your next round.)
The ultimate feedback loop you can use when you practice to ensure you have the most efficient motion in your chips as possible. This prevents you from ever getting "handsy" again.
Why keeping your head still on chip shots actually makes solid contact and distance control impossible… and how the spine should work through the shot.
The top 10 chipping errors… with drills to completely eliminate any of these short game mistakes.
Altogether, it contains over an hour of HD training videos… close-up and slow-motion shots… And split-screens showing you common mistakes to avoid… All designed to create the perfect learning experience.
Normally a 1-hour lesson with Bob would cost you $175.00… And in that hour with you he wouldn't have time to cover even a fraction of what's included in this program.
However, I'd like to give you the entire "Short Game Mastery" online training program…
For a special one-time investment of just $77. That's less than the price of a single wedge!
Click the button below to grab your copy of the "Short Game Mastery" training program today.
YES, give me instant access to the
"Short Game Mastery" training program
$175.00 Just $77
Click Here To Get Access To "Short Game Mastery"

When you complete your order for the Short Game Mastery program,
you'll get immediate online access to the training in just minutes.
It's A No-Brainer… "Short Game Mastery" Comes With
A 90-Day Money-Back Guarantee!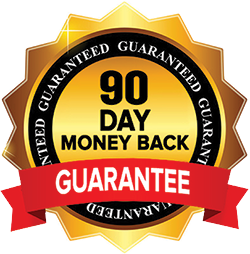 Start using the techniques you learn in the "Short Game Mastery" program and watch how it turns you into an all-around solid ball striker.

If you aren't thrilled with the program for any reason, simply send an email to
support@performancegolfzone.com for a 100% refund.

No questions… No hassles… and no hard feelings.

I'll see you in your members area in just a few seconds!