For Power Fusion Swing Sequence Members Only:
Now You Too Can Experience What
Other Golfers Are Now Calling
"My Secret Golf Weapons!"
IMPORTANT VIDEO UPDATE: The 3 most powerful factors for making the next quantum leap in your
golf game are now revealed to Power Fusion Swing Sequence members!
From: Bob Kramer
RE: Update: If you have the Power Fusion Swing Sequence, then this video is urgent for you to watch now.
—
Congratulations on joining the thousands of golfers who are using the Power Fusion Swing Sequence to add serious distance to their drives, and improve their accuracy and consistency.
I've got an important update that I know you're going to want to hear about…
See, many of my best clients are a lot like me – they are a tad impatient, and they want every possible method of achieving even better results, and achieving results faster.
When they start using the Power Fusion Swing Sequence, they see an improvement so quickly, that they end up emailing me asking if I can help them in other areas of their game as well.
That's why I've created this video for you, so please listen closely.
After helping thousands of golfers hit the ball further, straighter, and with more consistency and accuracy, I've found that there are 3 important factors that will allow you to make your next quantum leap in golf.
So why am I telling you all of this?
Because if you can improve these 3 key areas of your game, then you'll see dramatic improvements in your scores.
And if you can get better faster… then the game will ultimately become even more fun.
That's why I want to give you the chance to improve as quickly as possible with my "Breakthrough Improvement Series."
Bob Kramer's Breakthrough
Improvement Series
This exclusive video series contains 3 of my most valuable training programs: "Improve Your Move," "Short Game Mastery," and "Putting Out Of Your Mind."
Each of these programs is designed to address one of the 3 factors that will lead to the biggest breakthrough in your handicap…
Let's take a quick look at each of the programs…
Training #1: Improve Your Move
The first training called "Improve Your Move" begins with an assessment test that allows you to diagnose your deepest core swing flaw.
By going through this assessment we'll uncover your specific shot patterns that will help you identify the true root cause of your core swing flaws, so you can begin to completely bulletproof yourself from your number 1 missed shot…
Whether it be…
Inconsistent contact

Frequent slices

Hitting a hook

Blocking the ball to the right

Striking too many shots fat

Hitting shots thin

Topping your tee shots

Hitting pop-ups
We dive deep into each of these areas explaining what is going wrong, and the drills you need to implement to create immediate change in your swing pattern.
This course gives you the power to be your own coach by equipping you with 3 to 4 easy-to-implement swing fixes for ANY flaw you might have.
So on those days you're consistently hitting a certain miss on the golf course that previously seemed impossible to fix during your round… Now you'll have complete clarity on how to fix ANY flaw at a moment's notice…
Next, we take a deeper dive into key items that will help you maximize distance and accuracy.
We'll talk about:
Hand speed

How to blend your arms and body for tour-like rhythm

Power generation

How to gain ground leverage

Proper swing sequencing

How to master the transition of the body

My secret "wedding drill" to maximize your weight shift

Never-seen-before drills to double or triple your lag
Next, we'll solidify your backswing by showing you how to identify and fix any flaws in your backswing.
You'll get my entire playbook of backswing fixes, including:
Slice backswing fix

Hook backswing fix

Outside takeaway fix

Open clubface fix

Closed clubface fix

Across-the-line backswing fix

Laid off backswing fix

Short backswing fix

Long backswing fix
Plus, even more advanced training videos where you'll discover:
How to setup a "feedback loop" when you practice to make sure you improve and to know instantly if you're swinging the club properly.

Why 85% of golfers incorrectly record their swing on their phone. Making these mistakes can set you back an entire golf season. We will show you proof. Never film your swing again before you watch this video

Why you don't want to be "like a rock" before your swing. And the surprising way to stay relaxed before you swing.

Why this "totally wrong" shoulder and hip position can completely ruin your swing.

A small and simple tweak to your grip that can add 15 yards do your drive

How to use the momentum of your backswing to generate extra distance.
Training #2: Short Game Mastery
Let's face it… It's great to hit long drives, but ultimately we play this game to shoot lower scores. Almost all amateurs strike their green side shots inconsistently and are limited to only playing one type of greenside shot over and over again that isn't ideal for what the situation on the course dictates.
Amateurs are never really taught the proper technique to execute these crucial stroke-saving greenside shots that the pros utilize so effortlessly.
In this video series you're going to learn how to make perfect greenside contact on all your chips. This course will turn you into a green side magician and save you several shots a round.
Inside, you'll learn things like:
How to master greenside contact to control your chip shots from any location.

A simple eye trick to develop an elite sense of greenside touch.

Exactly how to use the bounce of your club properly to adjust to any lie. Even the tightest lies where you think you're going to chunk it before you even start your swing. (Most golfers never clearly understand this… making tight lies SO frustrating.)

The difference between using small and big muscles in your chipping and why this holds back so many from developing green side shots that stop on a dime.

We'll break down your top 3 small body errors in chipping which make solid contact almost impossible.

The exact feel the best chippers on the PGA tour use… (It's a secret using the right wrist, and you can easily learn this technique before your next round.)

The ultimate feedback loop you can use when you practice to ensure you have the most efficient motion in your chips as possible. This prevents you from ever getting "handsy" again.

Why keeping your head still on chip shots actually makes solid contact and distance control impossible… and how the spine should work through the shot.

The top 10 chipping errors… with drills to completely eliminate any of these short game mistakes.
Let's face it… It's great to hit long drives, but ultimately we play this game to shoot lower scores. Almost all amateurs strike their green side shots inconsistently and are limited to only playing one type of greenside shot over and over again that isn't ideal for what the situation on the course dictates.
And that's just the tip of the iceberg…
Once you start to understand your flaws around the green and the proper fundamentals… These become some of the easiest shots to hit in golf.
Training 3: Putting Out Of Your Mind
Let's say you shoot 80 and average 30 putts a round. This means 38% of your shots are with your putter. This video series is extremely visual and dissects why golfers struggle to ever become great putters.
In this video course you'll see:
The 2-club drill to feel like you are "connected" on every putt… This drill gets you in the zone fast.

How shoulders and forearms prevent over 95% of amateurs from having an authentic stroke.

The "L" putting drill that helps you hole more putts that break.

My "space drill" that gets rid of any "jerky" motions in your putting, giving you a silky-smooth stroke.

Discover if you are a linear or a non-linear putter. And how this helps you make more 5-20 foot putts.

Utilize my "metrome drill" to develop the right rhythm with your putting. (All the pros use this.)

Recorded in-person putting lesson that breaks down how to understand your putting alignment tendencies.

How your improper ball position is making you not align properly.

An eye trick that allows you to start 80% more of your putts on a better line.

Shortcuts to become a great long putter and avoid 3 putts.
By now you can probably see how each of the courses in this "Breakthrough Improvement Series" is designed to improve your game all around.
Altogether, it contains over 3.5 hours of HD training videos… 100's of close-up and slow-motion shots… And split-screens showing you common mistakes to avoid… All designed to create the perfect learning experience.
Normally each of these courses sell for $77 each. So if you purchased them separately at regular price you'd spend $231… However, as a special thank you for investing in my Power Fusion Swing Sequence Online Training Program…
I'd like to give you the entire "Breakthrough Improvement Series"…
For a special one-time investment of just $97. That's less than the price of a single wedge!
You're getting all three of these programs for 58% OFF the retail price today.
Click the button below to unlock the "Breakthrough Improvement Series" in your members area.
YES, lock in my 58% savings, add the
"Breakthrough Improvement Series" to my order!
$231.00 Just $97
Click Here To Unlock The Breakthrough Improvement Series

When you complete your order for the Breakthrough Improvement Series,
it will be immediately unlocked and ready for you to access inside your
Performance Golf Zone members area!
It's A No-Brainer… The Breakthrough Improvement Series
Comes With A 90-Day Money-Back Guarantee!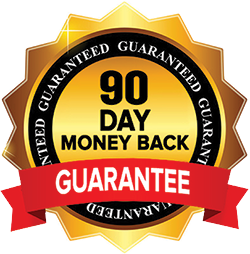 Start using the techniques you learn in the "Breakthrough Improvement Series" and watch how it turns you into an all-around solid ball striker.
If you aren't thrilled with the program for any reason, simply send an email to support@performancegolfzone.com for a 100% refund.
Remember, this 58% discount is available only to new Power Fusion Swing Sequence members, so grab your spot today by clicking the button above.
I'll see you in your members area in just a few seconds!