Learn Advanced Putting Mechanics That Allow
You To Sink More 5-20 Foot Putts
There are a handful of little-known putting secrets that I want to share with you that will put you head and shoulders above the competition.
Let's say you shoot 80 and average 30 putts a round. This means 38% of your shots are with your putter.
For this reason alone, you can't afford to ignore this part of your game any longer!
Today I want to introduce you to a video training that is extremely visual and dissects why golfers struggle to ever become great putters.
It's called…
Bob Kramer's "Putting Out Of Your Mind"
Training Program
In this video course you'll see:
The 2-club drill to feel like you are "connected" on every putt… This drill gets you in the zone fast.
How shoulders and forearms prevent over 95% of amateurs from having an authentic stroke.
The "L" putting drill that helps you hole more putts that break.
My "space drill" that gets rid of any "jerky" motions in your putting, giving you a silky-smooth stroke.
Discover if you are a linear or a non-linear putter. And how this helps you make more 5-20 foot putts.
Utilize my "metrome drill" to develop the right rhythm with your putting. (All the pros use this.)
Recorded in-person putting lesson that breaks down how to understand your putting alignment tendencies.
How your improper ball position is making you not align properly.
An eye trick that allows you to start 80% more of your putts on a better line.
Shortcuts to become a great long putter and avoid 3 putts.
Altogether, it contains over an hour of HD training videos… close-up and slow-motion shots… And split-screens showing you common mistakes to avoid… All designed to create the perfect learning experience.
Normally a 1-hour lesson with Bob would cost you $175.00… And in that hour with you he wouldn't have time to cover even a fraction of what's included in this program.
However, I'd like to give you the entire "Putting Out Of Your Mind" online training program…
For a special one-time investment of just $77. That's less than the price of a single wedge!
Click the button below to grab your copy of the "Putting Out Of Your Mind" training program today.
YES, give me instant access to the
"Putting Out Of Your Mind" training program
$175.00 Just $77
Click Here To Get Access To "Putting Out Of Your Mind"

When you complete your order for the Putting Out Of Your Mind program, you'll get immediate online access to the training in just minutes.
It's A No-Brainer… "Putting Out Of Your Mind" Comes With
A 90-Day Money-Back Guarantee!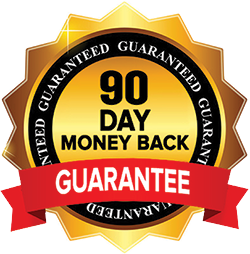 Start using the techniques you learn in the "Putting Out Of Your Mind" program and watch how it turns you into an all-around solid putter.

If you aren't thrilled with the program for any reason, simply send an email to
support@performancegolfzone.com for a 100% refund.

No questions… No hassles… and no hard feelings.

I'll see you in your members area in just a few seconds!