Here's How To Get Your Game Back On Track
When You're In A Rut…
You know those days when you can't seem to help hitting the ball fat, or can't avoid blocking every drive out to the right…
Let me ask you… Do you have an inventory of tactics at your disposal to quickly adjust? Or do you feel completely helpless on the course on days like this? Well, there are 3 simple, yet counter-intuitive ways I can show you to fix your missed shot when you're off during a round.
So why am I telling you all of this?
Because if you can improve this key area of your game, then you'll see dramatic improvements in your scores.
And if you can get better faster… then the game will ultimately become even more fun.
That's why I want to give you the chance to break free of your rut as quickly as possible with…
Bob Kramer's
Improve Your Move Training Program
"Improve Your Move" begins with an assessment test that allows you to diagnose your deepest core swing flaw.
By going through this assessment we'll uncover your specific shot patterns that will help you identify the true root cause of your core swing flaws, so you can begin to completely bulletproof yourself from your number 1 missed shot…
Whether it be…
Inconsistent contact
Frequent slices
Hitting a hook
Blocking the ball to the right
Striking too many shots fat
Hitting shots thin
Topping your tee shots
Hitting pop-ups
We dive deep into each of these areas explaining what is going wrong, and the drills you need to implement to create immediate change in your swing pattern.
This course gives you the power to be your own coach by equipping you with 3 to 4 easy-to-implement swing fixes for ANY flaw you might have.
So on those days you're consistently hitting a certain miss on the golf course that previously seemed impossible to fix during your round… Now you'll have complete clarity on how to fix ANY flaw at a moment's notice…
Next, we take a deeper dive into key items that will help you maximize distance and accuracy.
We'll talk about:
Hand speed
How to blend your arms and body for tour-like rhythm
Power generation
How to gain ground leverage
Proper swing sequencing
How to master the transition of the body
My secret "wedding drill" to maximize your weight shift
Never-seen-before drills to double or triple your lag
Next, we'll solidify your backswing by showing you how to identify and fix any flaws in your backswing.
You'll get my entire playbook of backswing fixes, including:
Slice backswing fix
Hook backswing fix
Outside takeaway fix
Open clubface fix
Closed clubface fix
Across-the-line backswing fix
Laid off backswing fix
Short backswing fix
Long backswing fix
Plus, even more advanced training videos where you'll discover:
How to setup a "feedback loop" when you practice to make sure you improve and to know instantly if you're swinging the club properly.
Why 85% of golfers incorrectly record their swing on their phone. Making these mistakes can set you back an entire golf season. We will show you proof. Never film your swing again before you watch this video
Why you don't want to be "like a rock" before your swing. And the surprising way to stay relaxed before you swing.
Why this "totally wrong" shoulder and hip position can completely ruin your swing.
A small and simple tweak to your grip that can add 15 yards do your drive
How to use the momentum of your backswing to generate extra distance.
Altogether, it contains over an hour of HD training videos… close-up and slow-motion shots… And split-screens showing you common mistakes to avoid… All designed to create the perfect learning experience.
Normally a 1-hour lesson with Bob would cost you $175.00… And in that hour with you he wouldn't have time to cover even a fraction of what's included in this program.
However, I'd like to give you the entire "Improve Your Move" online training program…
For a special one-time investment of just $77. That's less than the price of a single wedge! p>
Click the button below to grab your copy of the "Improve Your Move" training program today.
YES, give me instant access to the
"Improve Your Move" training program
$175.00 Just $77
Click Here To Get Access To "Improve Your Move"

When you complete your order for the Improve Your Move program, you'll get immediate online access to the training in just minutes.
It's A No-Brainer… "Improve Your Move" Comes With
A 90-Day Money-Back Guarantee!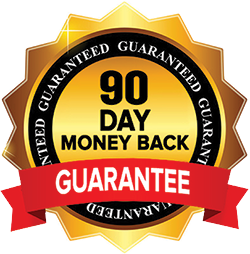 Start using the techniques you learn in the "Improve Your Move" program and watch how it turns you into an all-around solid ball striker.

If you aren't thrilled with the program for any reason, simply send an email to
support@performancegolfzone.com for a 100% refund.

No questions… No hassles… and no hard feelings.

I'll see you in your members area in just a few seconds!